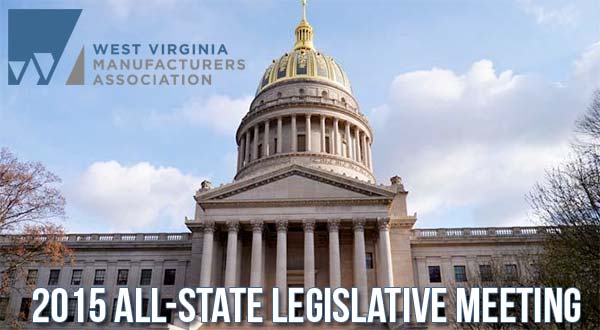 Meet your legislators, discuss your company issues!

University of Charleston – Rotunda
Tuesday, November 17, 2015
5:30 p.m. to 7:30 p.m.

This year the WVMA is combining its annual area legislative meetings to create an all-state member legislative meeting in Charleston, W.Va. on Tuesday, November 17, 2015 during Legislative Interims. Come for the day and meet with your local representatives on issues specific to your company (click 201 for a directory). Join us that evening at the University of Charleston for a reception, dinner, and a chance to network with Legislators.

You won't want to miss this opportunity to discuss issues with those who make decisions on the policies enacted in West Virginia that impact your operations. A short program, outlining WVMA's legislative agenda and key initiatives will kickoff each event, along with a brief presentation from Energy Speaks.

Meeting/Reception: ($85) per person.
Registration
Pay Online

Be Invoiced and Pay by Check

Register as a member of the West Virginia Legislature (sponsored)